Values-Driven Leadership Coaching for Mid-Career Leaders
Leadership coaching and development programs
Break out of the mid-career crisis
You've reached a career plateau. Or maybe the work just isn't satisfying anymore. Getting motivated feels tough, your self-confidence is low, and the Sunday blues are all too real. Plus you're tired – really tired.
And it's no wonder! Mid-career leaders have relentless, conflicting demands and priorities, and are often expected to "lead" without proper training or support.
Mid-Career Leaders are overlooked when it comes to talent management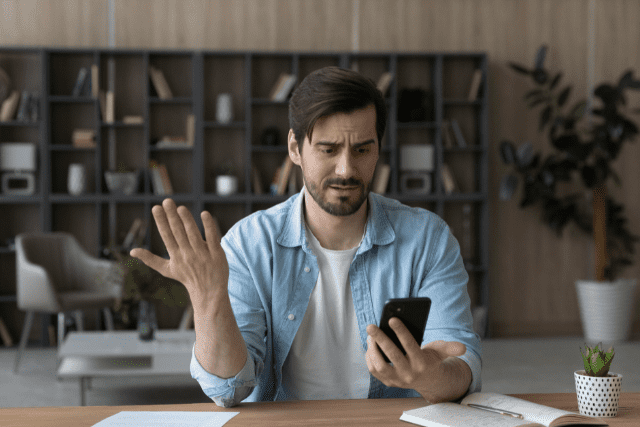 of mid-career managers feel their direct reports don't increase their productivity
of mid-career leaders take their work home and work overtime
Only 5% of mid-level managers report high job satisfaction!
7 Years is the average amount of time a leader is "stuck" in a middle management role
You need a coach in your corner

It's time to make deliberate and conscious choices about your career, to make an impact, and drive your career to new levels. It's time to feel appreciated and respected doing work that you love.
Mid-career leaders do 80% of the work and get only 20% of the development money and benefits. And that sucks.
But I'm going to give you permission.
Permission to want more, do more and be more. Permission to feel confident, get unstuck, and find fulfilling work that allows you to be effective, productive, and motivated.
Permission to achieve your greatness,
just like these clients:
Walt found a position he loves, within his preferred industry, and negotiated a 30k increase over the initial offer
Jason learned how to live his truth, aligned his perspective of work/life balance with his boss, and is achieving his greatness both at work and in his personal life
Paul refined his leadership approach, became more 'Presidential', and led his team to all-time highs in revenue, customer satisfaction, and employee retention

Jackie established her personalized leadership style and brand, stopped trying to lead by a set of values that 'they' wanted her to exhibit, and watched herself and her team thrive

Cindy aligned her true passion for environmental conservation and her innate ability to develop and organize fun, engaging, and memorable events to put on a once-in-a-lifetime roundtable discussion

Working together = Fast-tracking your big career moves
My leadership coaching helps you look holistically at your career, using VALUES DRIVEN action plans. I am in your corner! There's no limit to what you can achieve when you have a trusted coach and advisor who advocates for you, your future, and your happiness.
We'll work together to:
Get clear on where you are in your career, where you want it to go, and how to get there
Uncover your strengths, knowledge, and abilities, as well as areas of improvement
Use real-world practical tools, tips, and best practices to reach new levels of success
Add your core values to your big career moves, and feel confident about your future!
20 Years in HR and Talent Acquisition
Credible, real-life experience for exceptional results
Action-Oriented
Proven frameworks for clarity, accountability, and success
Guidance With Heart
Align your career with your values and find your true path
Here's What  they're Saying…
I was unhappy in my current role/organization, but felt really stuck in making a move. Darren was able to read between the lines with ease and probe me to dig further. I would highly recommend Darren – he is transparent, authentic and will push you to think differently and get honest with yourself in order to move forward in your goals.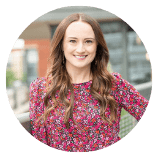 Tea Merdanovic
Darren helped with one of the hardest issues we all face: Knowledge work. Looking at an large problem and breaking it down in to digestible pieces. All while having a great attitude and genuine curiosity. His support, advice and guidance was paramount to my success. Thank you Darren!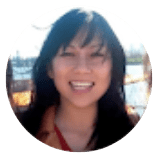 Cindy Leung
After going back and forth with myself I finally decided to reach out to Darren and thanks to him after interviewing for the same position on multiple occasions in the past I finally got that much deserved promotion. I'm absolutely convinced that I was able to break through and secure the promotion largely based on the "golden nuggets" that Darren shared with me.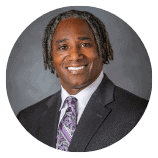 Timothy DeRamus

Step up and own your future
4, 6, and 12-month packages
Flexible coaching that fits your life
Positive Intelligence Mental Fitness Program
Included in all coaching mandates
360 reviews by an objective 3rd party
Invaluable feedback from coworkers, direct reports, managers, and senior leaders
Validated Leadership Assessments
Gain self-awareness and validate your strengths with our assessments
It's time to make your move.

STEP 1
Schedule a call with me and get clear on your values and goals
STEP 2
Together we create a values-driven and action-oriented career plan

STEP 3
Embrace change, grow as a leader, and achieve your greatness!
About Leadership Coaching
How often do we meet?
Most clients like to meet either once per week or once every 2 weeks. The decisions are usually dependent on personal preference and also the amount of time it'll take to accomplish goals and action items between each meeting.
How do we meet?
We can meet by Zoom, phone, or in-person.
What will we work on?
When we first start working together we'll discuss and determine the overarching goals you want to work on. From there, in each meeting we'll discuss what's important to you at that moment and how it applies to those goals. Some people's goals are fluid and require flexibility. Others are more concrete with a consistent eye on the end goal. Either way, we'll aim to meet or exceed your expectations and check in regularly to ensure we're on the right path.
How long do the meetings last?
Meetings typically last 60 minutes.
Who sets the agenda for the meetings?
In the best-laid plans, you will come to each meeting prepared with a list of topics that are most important and forefront of mind for you. In the absence of those topics, I have lots of questions to ask to uncover the topics you'd like to explore.
What outcomes can I expect if we partner together?
The outcomes are highly individual and depend on your values and overarching goals, but most of my clients report that they gain enhanced performance, a fresh perspective, empowerment and confidence, and increased job and life satisfaction.
FREE Core Values Assessment
Discover your core values in 30 minutes or less. My straightforward values assessment helps you choose, evaluate, and rank your core values providing you with an effective list of what really matters to you.